Buy some music
Buy some tracks off bandcamp (or whatever other store) and download them. If you're skint then message the artist or label to ask for a download, maybe they'll send you a donwload for free - generally most ppl are sound.
Download Audacity
Audacity is a free piece of audio software and is compatible with most operating systems. Download the latest version here.
Put the music into Audacity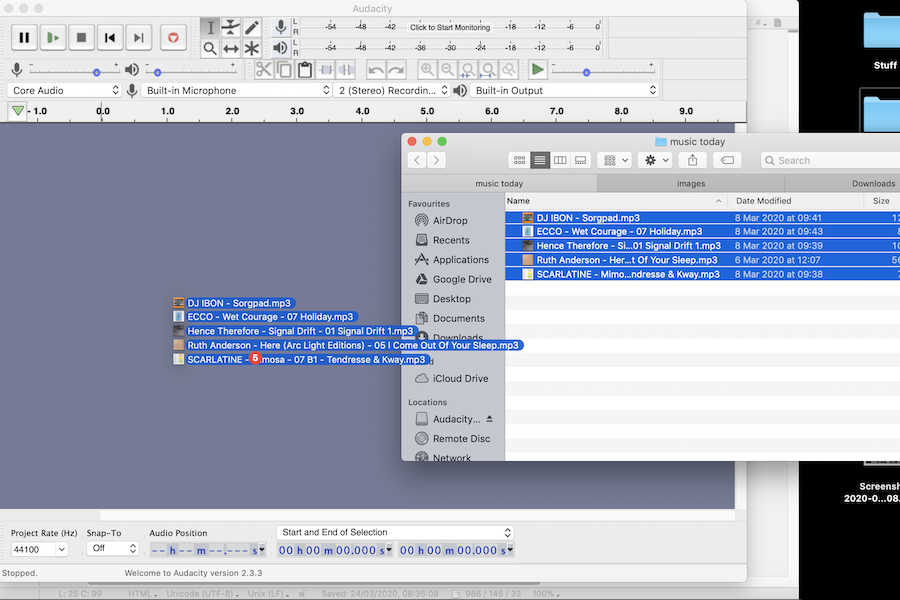 Drag the audio files into Audacity and each will create it's own horizontal track row.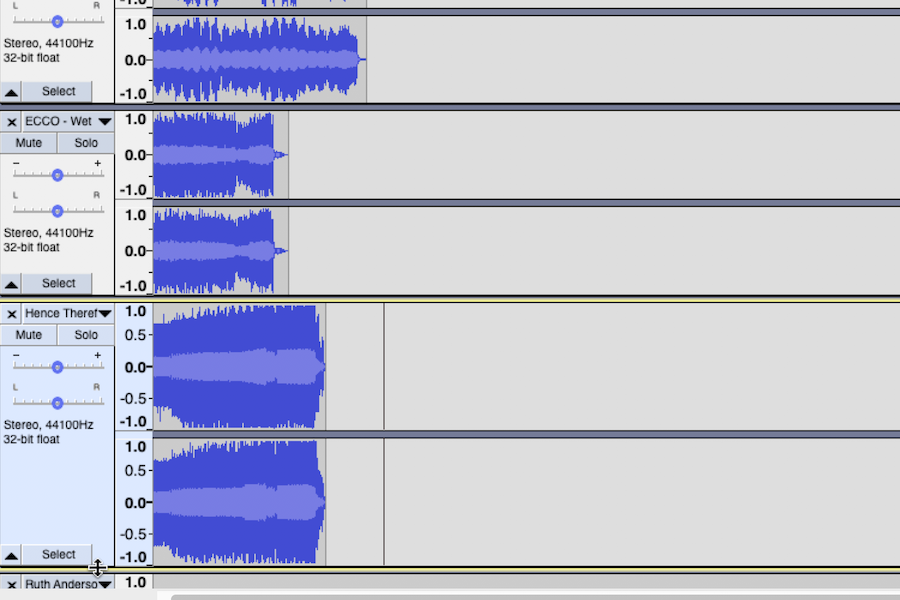 To have clearer view of multiple tracks in your project, you can resize the height of the track row placing your cursor on the bottom of each until thecursor changes then clicking. See bottom left of above image.
Ordering tracks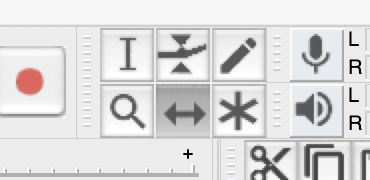 Click the 'time shift tool' which is in the toolbar at the top centre. Its icon is a horizontal line with arrows point left and right at each end.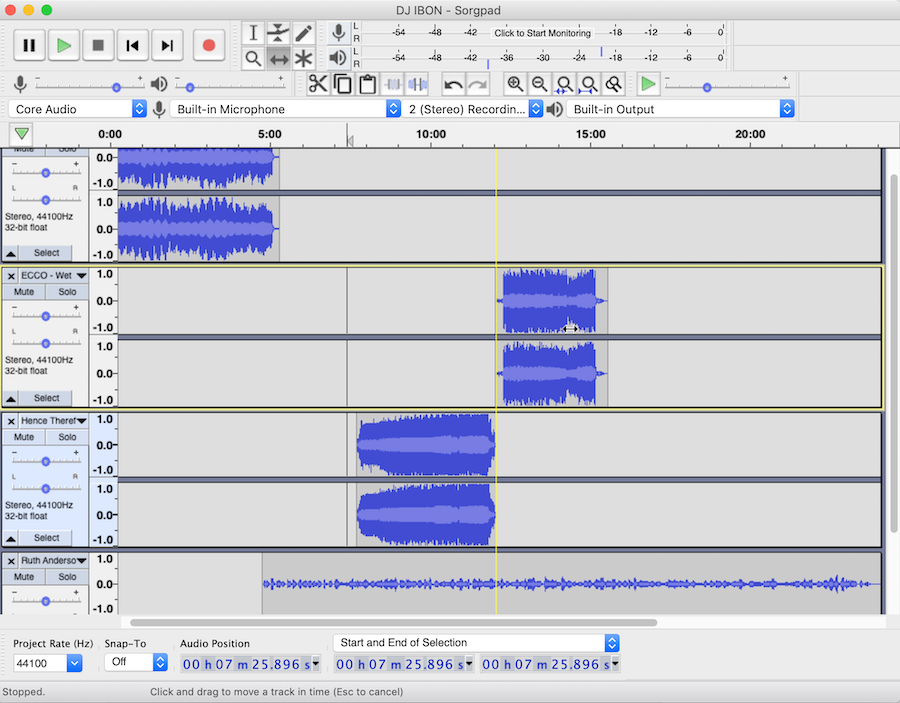 With the 'time shift tool' selected drag the tracks into the order you want them to play in. There is a timeline that runs along the top, so you have an idea of how long each track is.
Editing audio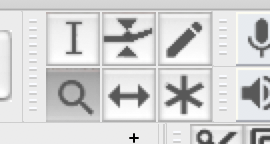 Zoom in by selecting the magnifying glass and clicking on the area you want to zoom in to. Zoom out by right clicking on a mouse or control+click or shift+click.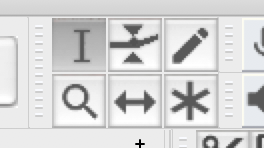 You can highlight a section of audio using the 'Selection' tool.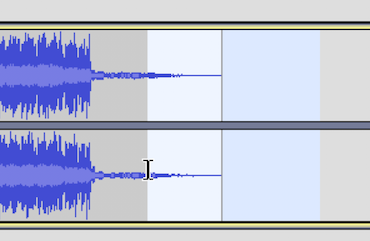 Press backspace to delete parts you don't want. Also, after highlighting a section you can cut (cmd+x/ctrl+x) or copy (cmd+c/ctrl+c) parts. You can then paste it a section later on. This is useful if you just want to use a certain section from a track.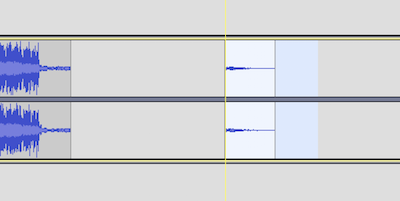 Fade in / out
One way to blend tracks into each other is to turn the volume of one down while the turning the volume up on another. This can be done by selecting the 'envelope tool'.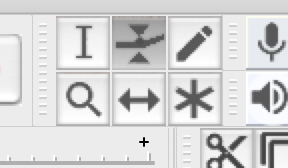 Click on the points where you want the fade in / out to begin and end. The thinner the waveforms the lower the volume.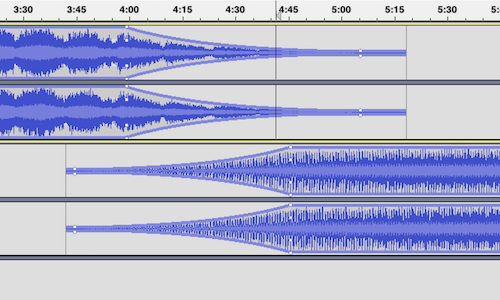 You can add as many envelope points as you like (the start / end point of a change in volume).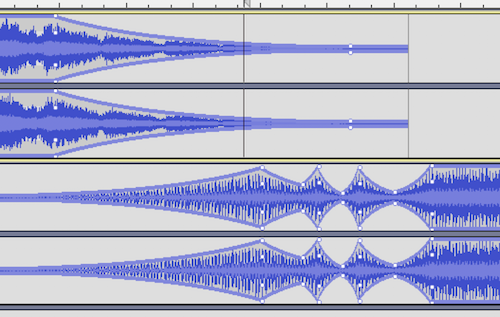 Volume
You can change the overall volume of each track up and down if needed. dB refers to decibels, the unit of measurement for volume.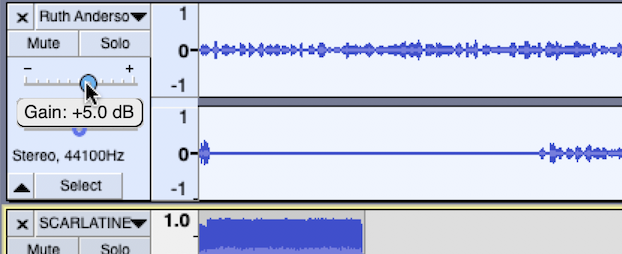 Exporting audio
Once you're happy with your mix you can export it to an audio file. Exporting mp3 at the below settings is fine for headphones, and speaker setups in most homes, cars etc.
Bit rate mode: Preset. Quality: Insane, 320 kbps. Variable speed: Fast. Channel mode: Joint stereo.
If you're playing the file on a big soundsystem or in a massive club or something you might want to export a WAV file at 16 bit (or 24 bit if you're a proper audiophile).
Sharing your mix
Stick it up on Soundcloud, mixcloud, wherever! Post the track list if possible so that listeners can easily check out the tracks you're playing and further delve into the music should they be into it. Let the artists / labels whose music you've included know that you're playing their track, they might not give a fuck but equally they might be thrilled!